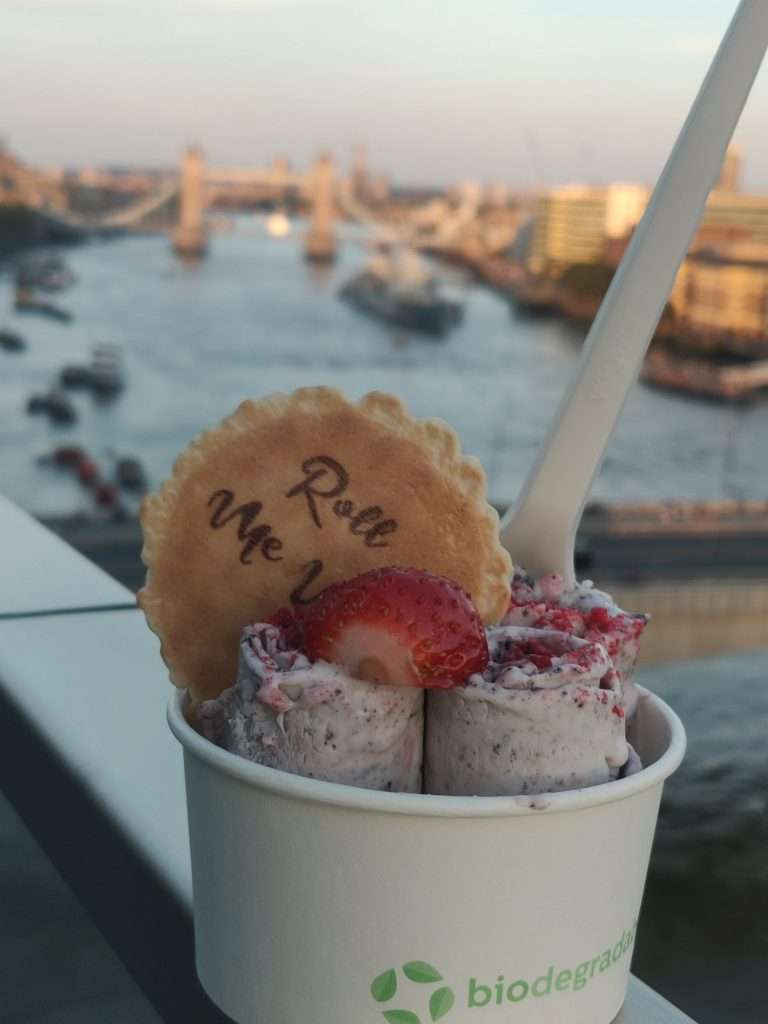 .
Roll Me Up, is the ultimate choice for ice cream lovers seeking a unique and unforgettable experience. Are you ready to elevate your rooftop party to new heights? Look no further because we have the perfect solution for you!. Get ready to indulge in mouth-watering flavours, exquisite presentation, and a one-of-a-kind culinary experience.
Elevate Your Rooftop Party
Unleash the Wow Factor with Ice Cream Rolls
When it comes to hosting a rooftop party, creating a memorable atmosphere is key. Roll Me Up ice cream rolls bring the wow factor to your event like no other dessert can. Imagine the amazement on your guests' faces as they witness our skilled ice cream artisans transform liquid cream into delightful frozen rolls right before their eyes. The mesmerizing process and the satisfying rolling will leave everyone in awe.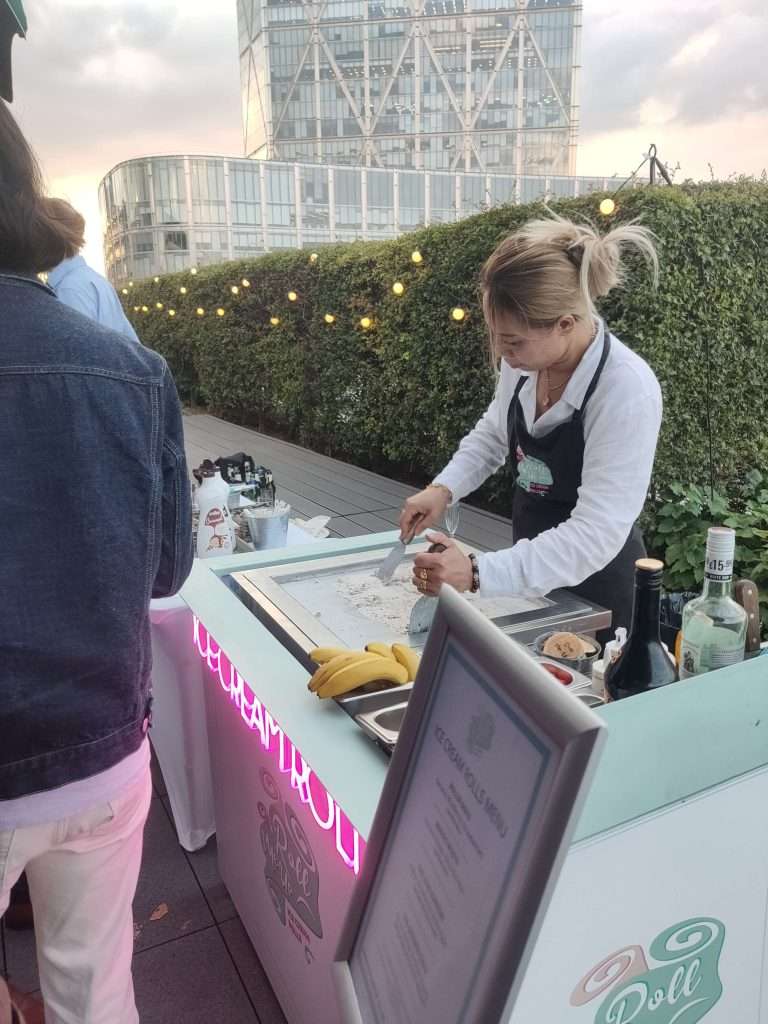 Customized Flavours to Delight Your Guests
At Roll Me Up, we understand that every rooftop party is unique, and we believe that the ice cream should reflect your personal taste and style. That's why we offer a wide array of flavours and toppings to suit every palate. Whether you're a fan of classic favourites like  and vanilla with fresh strawberries or you prefer adventurous combinations like matcha green tea with ginger (which is delicious), or the very refreshing mango and passion fruit our menu has something for everyone for you to choose from.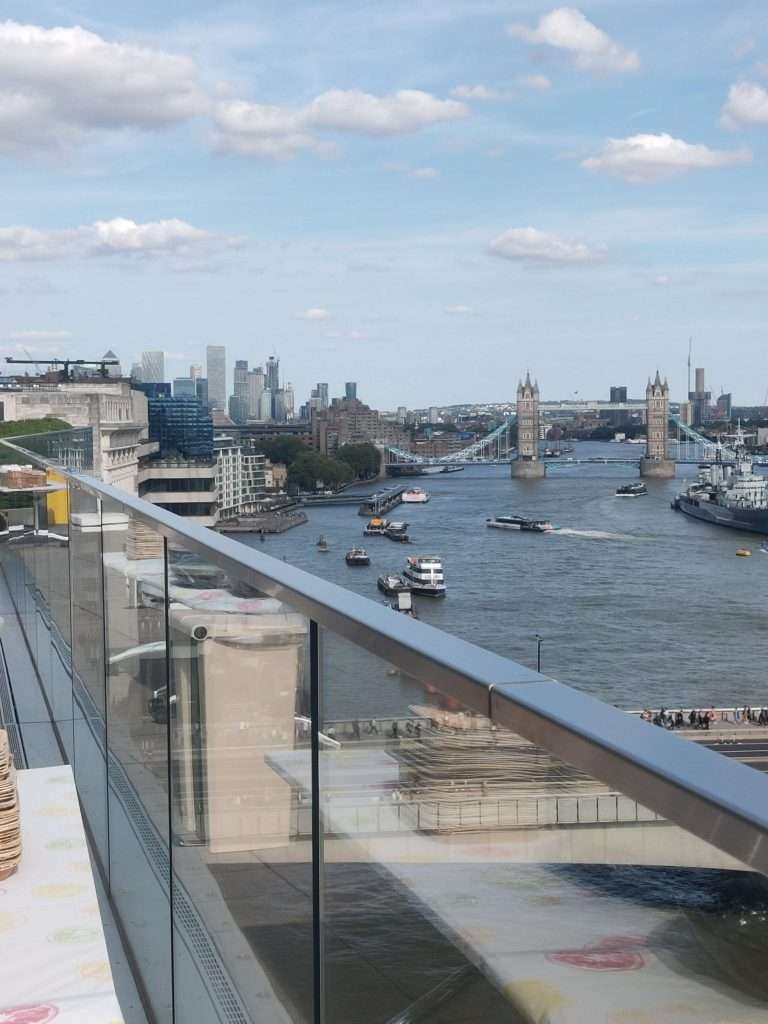 A Visual Feast for the Eyes
Not only do Roll Me Up ice cream rolls taste absolutely  incredible, but they also present a feast for the eyes. Our skilled artisans meticulously craft each roll, creating an artistic display of colours, flavours, and an additional supply of toppings to pimp ypur rolls. From vibrant fruits and decadent sauces to delectable cookie crumbles and sprinkles, our ice cream rolls are a work of edible art that will impress your guests and make your rooftop party the talk of the town.
The Roll Me Up Difference
Quality Ingredients for Exceptional Taste
At Roll Me Up, we believe that great ice cream starts with the finest ingredients. We carefully selected Premium luxury ice cream as our base, and source the freshest fruits and toppings to ensure that every spoonful of our ice cream rolls delivers a burst of flavour. Our commitment to quality shines through in every bite, and your guests will really appreciate the difference
Tailored Experience with Expert Ice Cream Artisans
When you choose Roll Me Up for your rooftop party, you're not just getting ice cream; you're getting a tailored theatrical experience guided by our expert ice cream artisans. These skilled professionals bring their passion and creativity to every roll, ensuring that each serving is a masterpiece. They will engage with your guests, entertain them with their craft, and create a memorable experience that goes beyond the taste of the ice cream itself.
Catering Services for Hassle-Free Events
Planning a rooftop party involves many details, and we understand that you have enough on your plate. That's why Roll Me Up ice cream roll cart hire offers convenient catering services to make your event planning a breeze. Our dedicated team will work closely with you to understand your requirements and provide a seamless ice cream experience for your guests. From setup to clean up, we take care of everything so you can focus on enjoying the party.
Transform your rooftop party into an extraordinary affair with Roll Me Up ice cream rolls. From the wow factor of the ice cream rolling process to the customized flavours and visually stunning presentation, our ice cream rolls are guaranteed to take your event to the next level. Experience the difference in taste and quality that sets Roll Me Up apart from the rest. Book our catering services today and let us bring the magic of ice cream rolls to your rooftop party