A husband and wife team, fascinated by the process of making ice cream rolls wanted to bring this amazing concept to the UK.
The unique and fascinating way of making ice cream through its mesmerising process excited us so much, we wanted to bring our very own slant on it.
Living in Thailand exposed us to a lot of beautiful things that you don't normally see in The UK. This gave us the opportunity to bring delicious ice creams with a spectacle that is fun, exciting and experiential.
We sourced the ice cream machines from our suppliers which took a while to be specially made and UK compliant.
Being the most deliciously creamy ice cream rolls
With many years in hospitality, a quality product was the first thing we had to achieve.
Other ice cream roll companies use a UHT or powder ice cream mix, but being based in the Cotswolds, we want to offer more. We tried, tested and tasted a lot of local ice cream suppliers, that can offer the same quality, taste and creaminess that we strive for.
Research took a while, and lots of chopping and tasting involved, But we finally found the liquid base mix that is Fresh, delicious and creamy.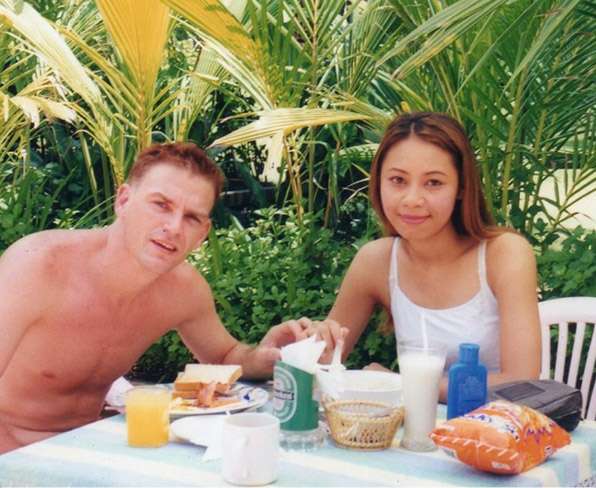 Finding new flavours and naming them.
Because our ice cream rolls are made bespoke in a captivating way, we also want our ice cream flavours and names to be captivating too.
It's fun coming up with new names and flavours.My favourite has to be Nut Nut Nutoreous, (Nutella and Oreo)being a Duran Duran fan it was the obvious choice Another favourite is Sweet and Sour Stir Fry (Lemon Drizzle Cake and salted caramel).
Our ice cream rolls are all made bespoke and we like to change our menu to the seasons and trends of the year.
The hunt was on for finding places to trade. A lot of places were already booked from last year.
We started off at our local market and proved very popular drawing crowds.
We managed to get into Gatcombe Park's Festival of British Eventing which was our biggest success of the year. A major accomplishment was receiving Gold for best trade stand.
We also covered the Solihull Jazz Festival and Blackpool lights switchon.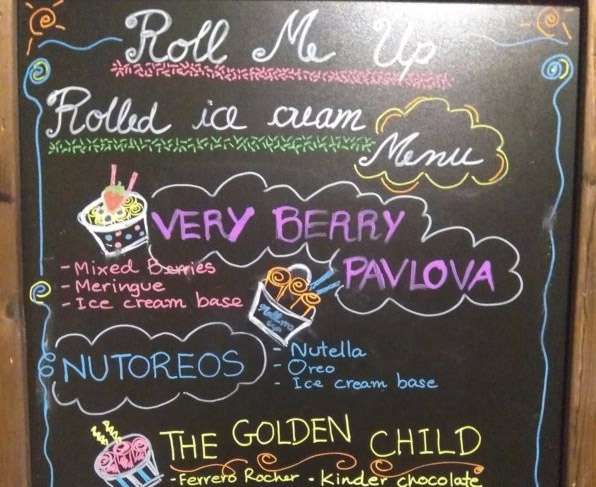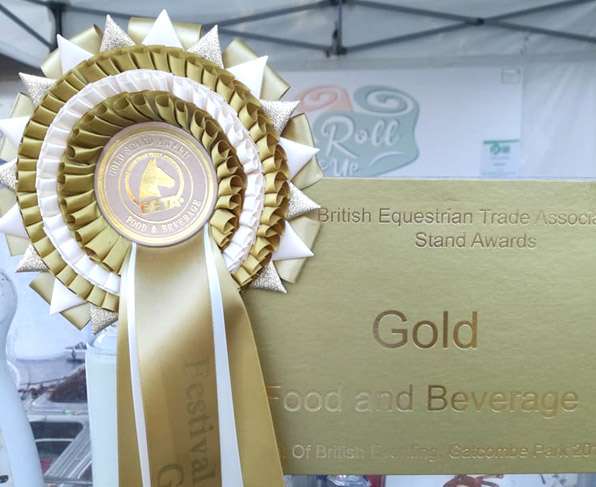 It wasn't till we became a lot more established that we started doing more corporate events.
One of the best events we did was a pop up in Daniel Wellington's
Cardiff shop for the student lock in.
We provided a non stop ice roll service for 5 hours. We made over 200 ice cream rolls for students and customers of Daniel Wellington.
If you would like us to be part of your event please contact us here.
We'll make sure you'll have the most amazing creamy dreamy ice cream experience.