Our Journey to Roll Me Up: A Fusion of Delicious Ice Cream and Entertainment
At Roll Me Up, our story is flavoured with passion for food, a zest for life, and a dash of entertainment. As a chef who has explored the globe, I've embraced a kaleidoscope of culinary experiences and revelled in the art of living. My journey has taken me through working in some amazing kitchens around the world and hospitality businesses, but my heart longed for more than just creating behind the scenes – I yearned to intertwine my love for food with the joy of entertaining.
Thus, Roll Me Up was born – a unique concept that blends delectable ice cream rolls with an extraordinary, mesmerizing performance. We don't just serve ice cream; we bring an unparalleled ice cream show to your event, transforming it into an unforgettable experience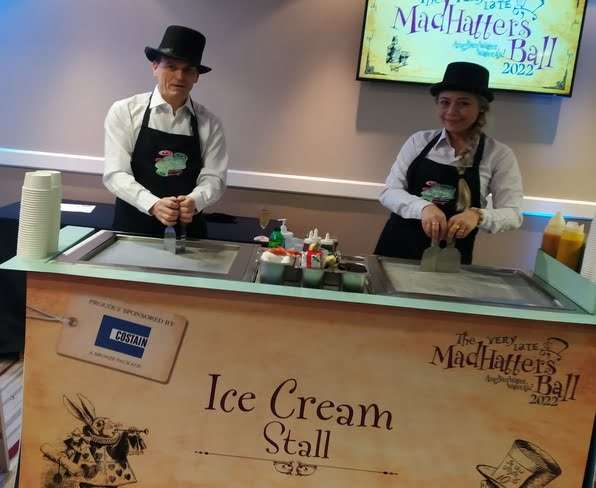 My story intertwines with Oi's, my partner in life and business. We met in Bangkok, where our love story began. After tying the knot and welcoming our first son, we ventured back to the UK, where we ran a village pub in the picturesque Cotswolds. While I delighted patrons with global culinary wonders, including our acclaimed Thai curries, Oi, with her innate Thai hospitality, ensured everyone felt at home. Our pub became a community favorite, even earning a nomination for the best neighborhood pub and hosting the memorable Burning Pig Festival.
Being the most deliciously creamy ice cream rolls
The Birth of Roll Me Up: Crafting the Creamiest Ice Cream Rolls
Our commitment at Roll Me Up is to excellence. We sought the perfect liquid base for our ice cream rolls – one that was fresh, creamy, and utterly delicious. After extensive research and a delightful journey of tasting and experimenting, we discovered the ideal mix that now forms the heart of our ice cream rolls.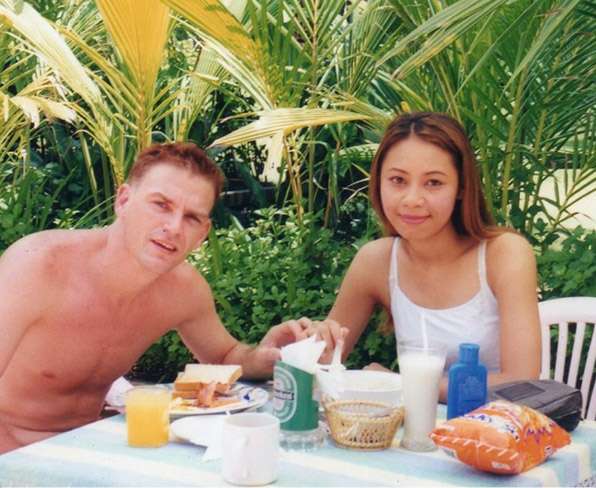 Discovering new flavours and naming them.
Innovative Flavours, Seasonal Menus, and Award-Winning Presence
Our creativity knows no bounds when it comes to flavours. Each ice cream roll is an art piece, with names as unique as their taste. From the Nut Nut Nutoreous named after the Duran Duran hit Notorious (a Nutella and Oreo delight) to the Sweet and Sour Stir Fry (a tantalizing mix of Lemon Drizzle Cake and salted caramel), our menu evolves with the seasons and trends.
Innovative Flavours, Seasonal Menus, and Award-Winning Presence
Our journey of flavour exploration has led us to remarkable achievements. Starting from local markets, where we first captivated crowds, to gracing prestigious events like the Gatcombe Park's Festival of British Eventing, where we proudly received Gold for the best trade stand. We've also been part of the Solihull Jazz Festival and the iconic Blackpool Lights Switch-On.
Join Us on This Flavourful Adventure
At Roll Me Up, we're more than ice cream roll artisans; we're storytellers, flavour innovators, and entertainers. Join us in this delicious, creamy adventure, where each roll is not just a dessert but an experience to cherish. named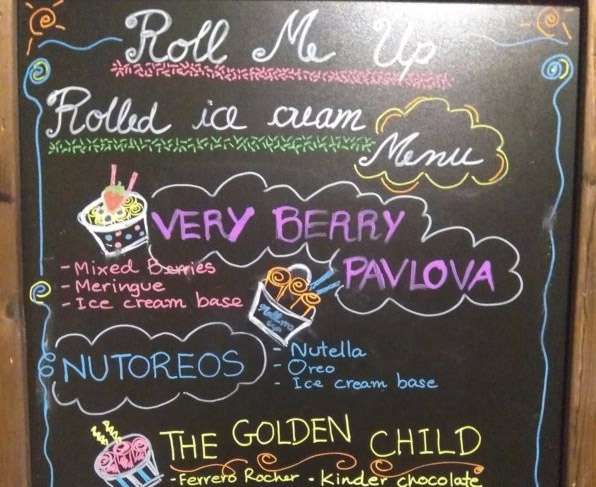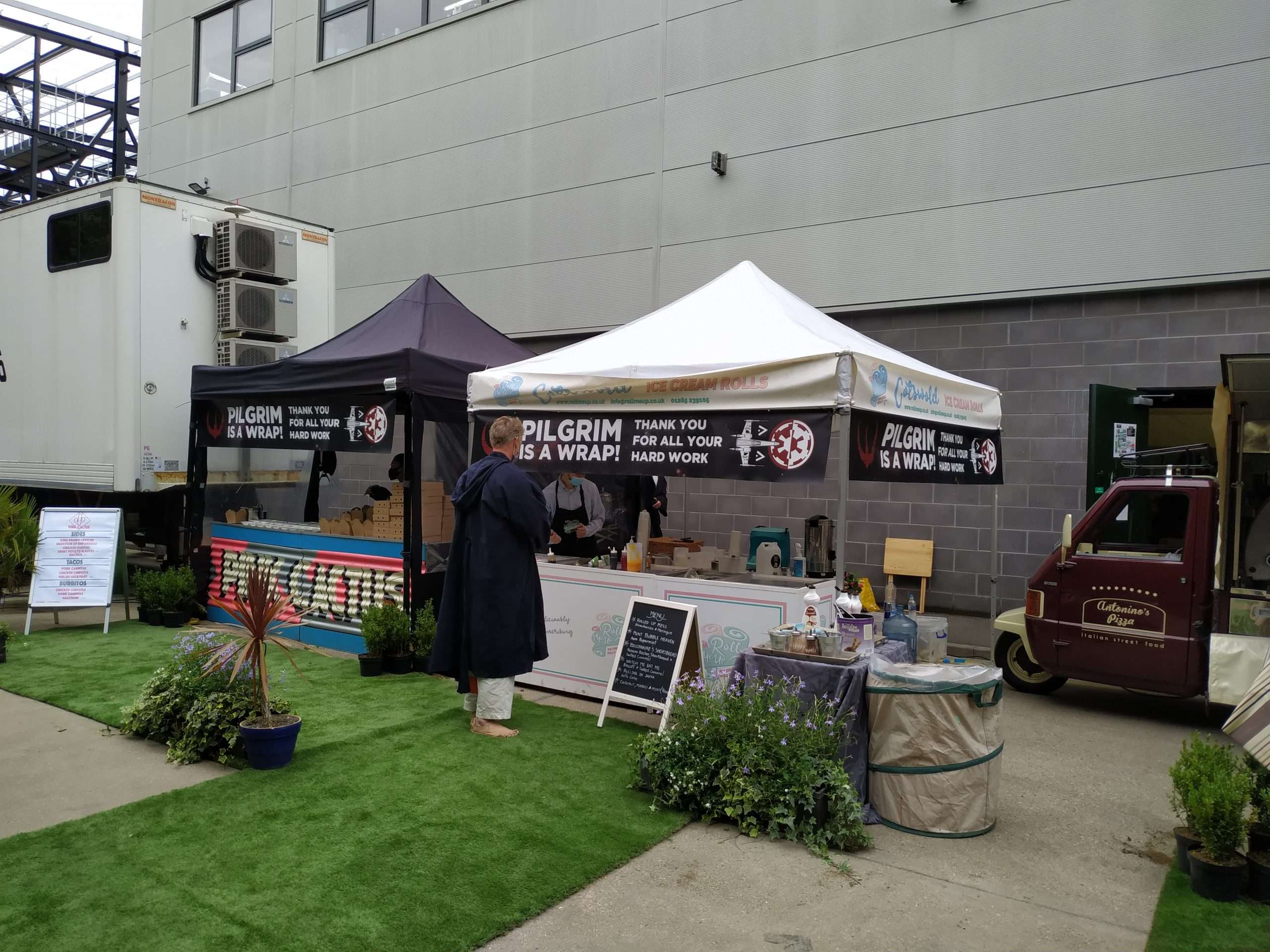 During the challenging times of Covid, Roll Me Up momentarily paused, but soon found a remarkable way to rebound. We seized an extraordinary opportunity with the film industry, which continued its magic under strict safety measures. Paramount Pictures, filming 'Mission Impossible' in York, chose us to serve our artisanal ice cream rolls to their cast and crew, setting the stage for more exciting collaborations.
Our journey led us to the sets of 'Pistol', 'Indiana Jones', 'Meg 2', and even the iconic 'Star Wars' franchise. On each set, Roll Me Up didn't just provide treats; we created moments of joy and respite for the hardworking teams behind these cinematic adventures. This experience wasn't just about serving ice cream; it was about being part of something bigger, bringing sweetness and delight to the world of film during unprecedented times