Distinctive Roll me up Ice cream rolls for Film Crew
Roll me up ice cream rolls are the best and most delicious ice cream roll in town. It is a must try for film crew. Contact us now!
You wrap up! We'll roll up!!
Are you looking for the perfect treat for the film crew?
We have the perfect solution.
Roll Me Up, is honoured to have worked on some of the biggest sets in the film and TV world, and worked with major studios.
Whether you are you filming on location or at the studio , our delicious and mesmerizing display of ice cream theatre will certainly give the morale boost we all need, whilst on long and enduring film schedules.
Or is it a wrap and you want to celebrate the end of an era and treat everyone?
Our fun and professional handcrafters with an expertise in ice cream theatrical magic, bring fun, excitement and deliciousness to every film set. With high quality luxurious Fresh Cotswold ice cream, blessed with incredibly indulgent bespoke flavours, chopped and rolled right in front of you- in the most satisfying way, Roll Me Up has been a massive hit with cast and crew alike.
Please get in touch below, we would love to hear from you
Professional Bespoke service.
We can cater for as long as you want, arriving early on the day till the end of filming  or offer a refreshing ice cream roll service throughout the whole filming process
If you are looking for a special treat to the crew and cast.
Please let us know below.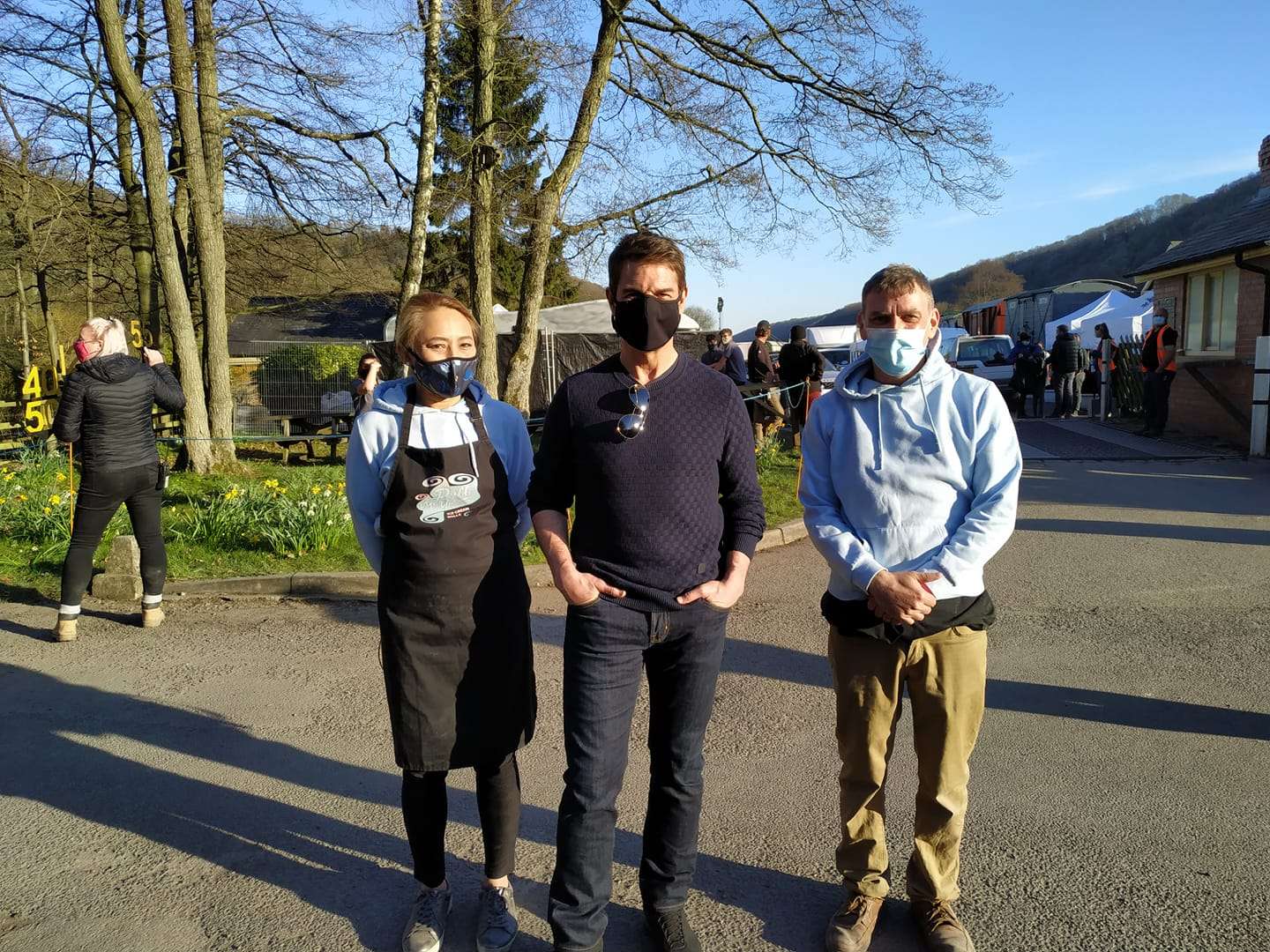 We have catered on movie locations up and down the country, with some of the biggest names in the business
Our ice cream roll packages are all unlimited so we will stay as long as you wish. All ice cream roll packages include our famous unlimited topping station, with delicious sweet treats such as Cadbury's Flake 99,sprinkles, wafer curls, sauces, chocolate beans and more …
We also offer alcohol ice cream flavours too. Why not enjoy a Mango Mojito, or a spiced rum and raisin?
We also offer Dairy free ice cream using Organic Coconut
 Just enquire below