Delicious Roll Me Up Ice cream rolls for cast & crew.
Roll me up ice cream rolls are no doubt the best and most delicious ice cream rolls in the UK. It is a must try for film crew. Contact us now!
Indulge Your Film Crew with Premium Rolled Ice Cream Catering.
As the final scene concludes and your crew wraps up a day of relentless creativity, why not end on a high note? Roll Me Up delivers a quintessentially British encore to your filmmaking—a premium ice cream experience that has graced the biggest names in the industry. Picture this: a captivating ice cream theatre unfurling on your set, a treat as memorable as the production itself.
The Ultimate Crew Delight On and Off the Set
There's nothing quite like the rich, creamy taste of Fresh Cotswold ice cream to mark the pinnacle of a productive day. At Roll Me Up, we blend this tradition with show-stopping flair, serving handcrafted rolls of luxurious ice cream tailored to discerning tastes. Whether it's under the bright lights of the studio or against the backdrop of an on-location shoot, our display is sure to elevate spirits and provide a much-deserved morale boost.
Celebrations Worthy of the Silver Screen
The closing of a production is akin to the end of an era—a time for celebration and reflection. And what better way to do so than with a spectacularly indulgent treat? Our ice cream artists are maestros of their craft, turning the simple pleasure of ice cream into an interactive spectacle. Your crew isn't just being served; they're part of an enthralling act of culinary delight, complete with a twist of theatre and excitement.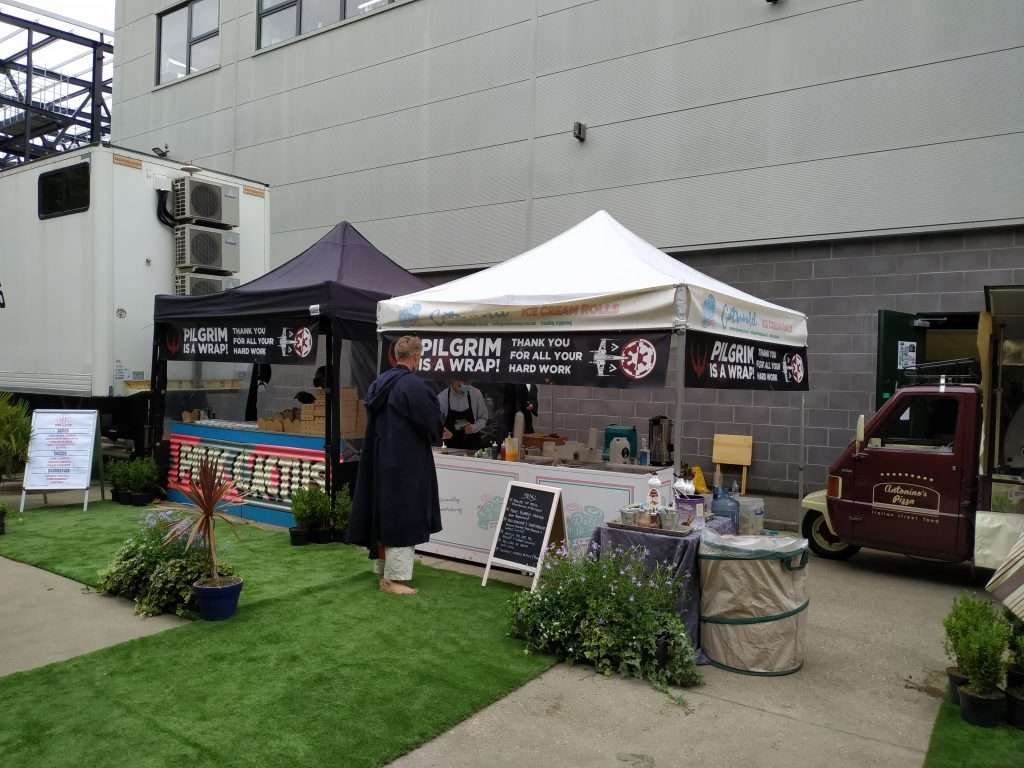 Tailor-Made Packages for Every Taste and Preference
Roll Me Up prides itself on versatility. Our offerings are boundless, with unlimited ice cream roll packages that feature an array of sweet garnishes—from the nostalgic charm of Cadbury's Flake 99 to the satisfying crunch of wafer curls and the rich swirls of assorted sauces. Do you have crew members with specific dietary requirements? Our Dairy-free options using Organic Coconut and a selection of Alcohol-infused and Vegan flavours ensure that no one is left out.
A Service as Seamless as Your Production
Understanding the dynamic nature of film schedules, we offer flexible catering options. Whether you require our presence from dawn till dusk or wish for a constant supply of frozen delights, we stand ready. We arrive when you need us, always early, and remain until the last light dims.
Star-Studded Service
Our clientele reads like a roll call of the industry's elite, and we've rolled up on sets featuring icons like Tom Cruise. With Roll Me Up, you're not just hiring a service; you're aligning with a brand that's associated with blockbuster excellence.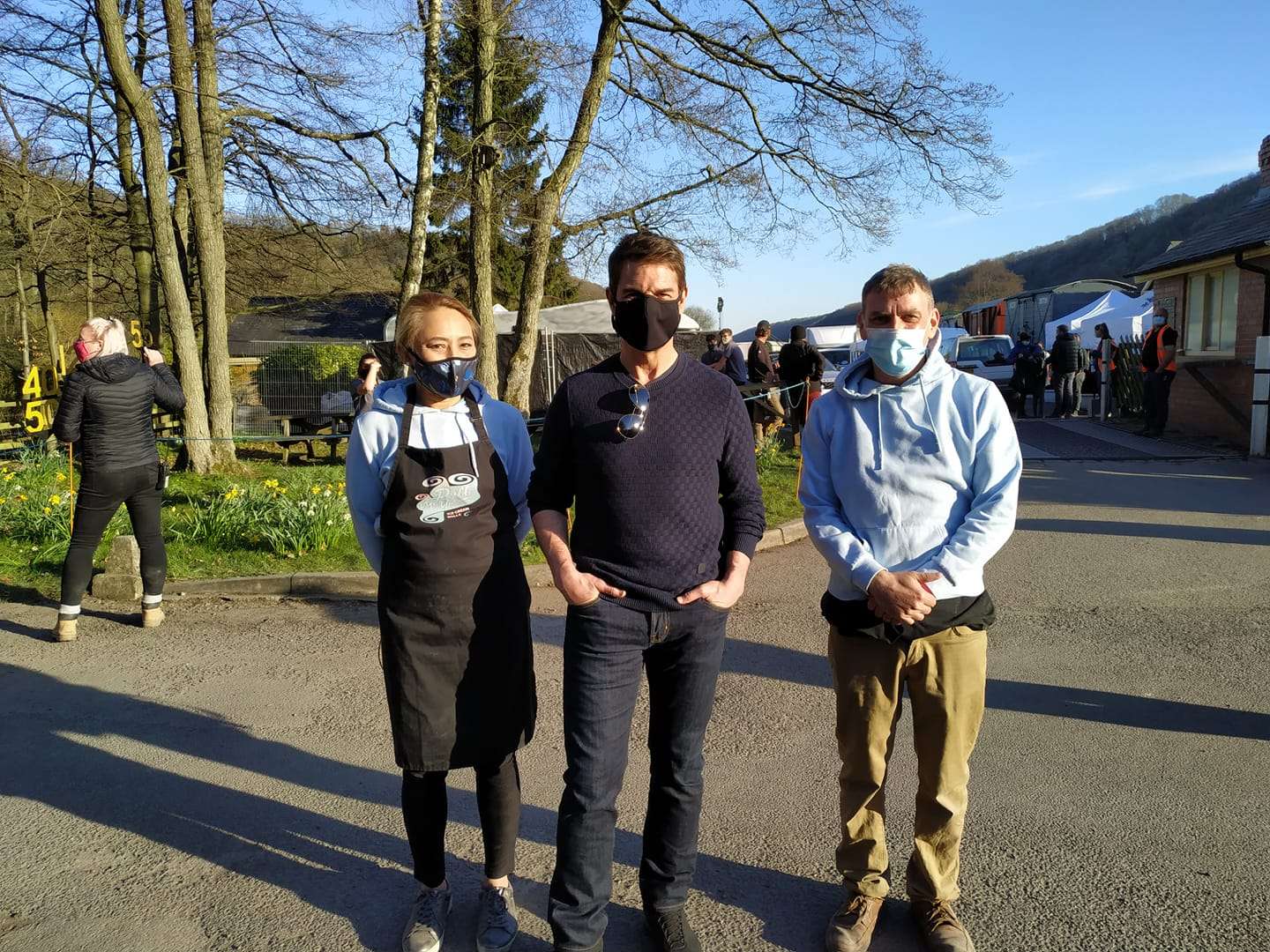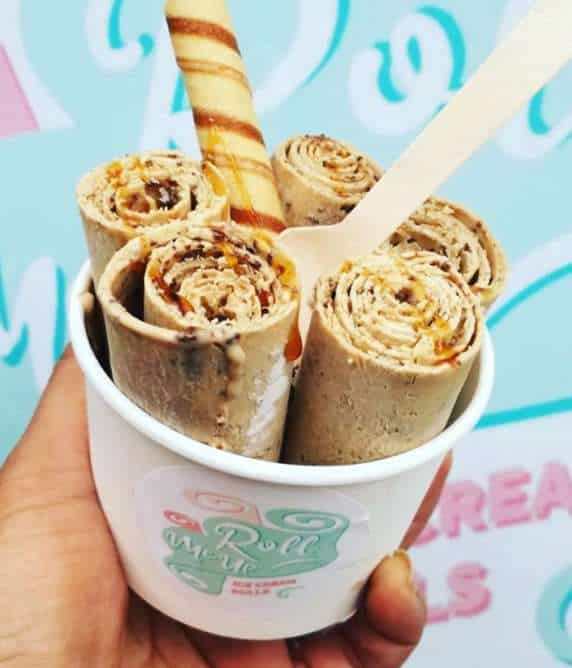 Connect With Us for an Unforgettable Experience.
Don't miss the chance to infuse your production with an element of pure joy and luxury. We're at the ready to craft an ice cream experience as unforgettable as the film you're creating. Reach out today, and let us conjure up a quote that encapsulates all the magic of your next wrap.
At Roll Me Up, we understand the art of perfection that you strive for in every take. Our promise is to mirror that dedication, delivering not just ice cream, but a show-stopping finale that your cast and crew will talk about long after the credits roll. Contact us, and let's make your film set the stage for an epicurean extravaganza that's rolled to perfection.