Roll Me Up Ice Cream Rolls - The Best Fun, Delicious and Exotic Ice Cream Flavours
Looking for something new and exciting in the world of ice cream? Look no further than Roll Me Up Ice Cream Rolls. Our unique flavours will tantalize your taste buds and leave you wanting more. Take a look at out rolled ice cream menu below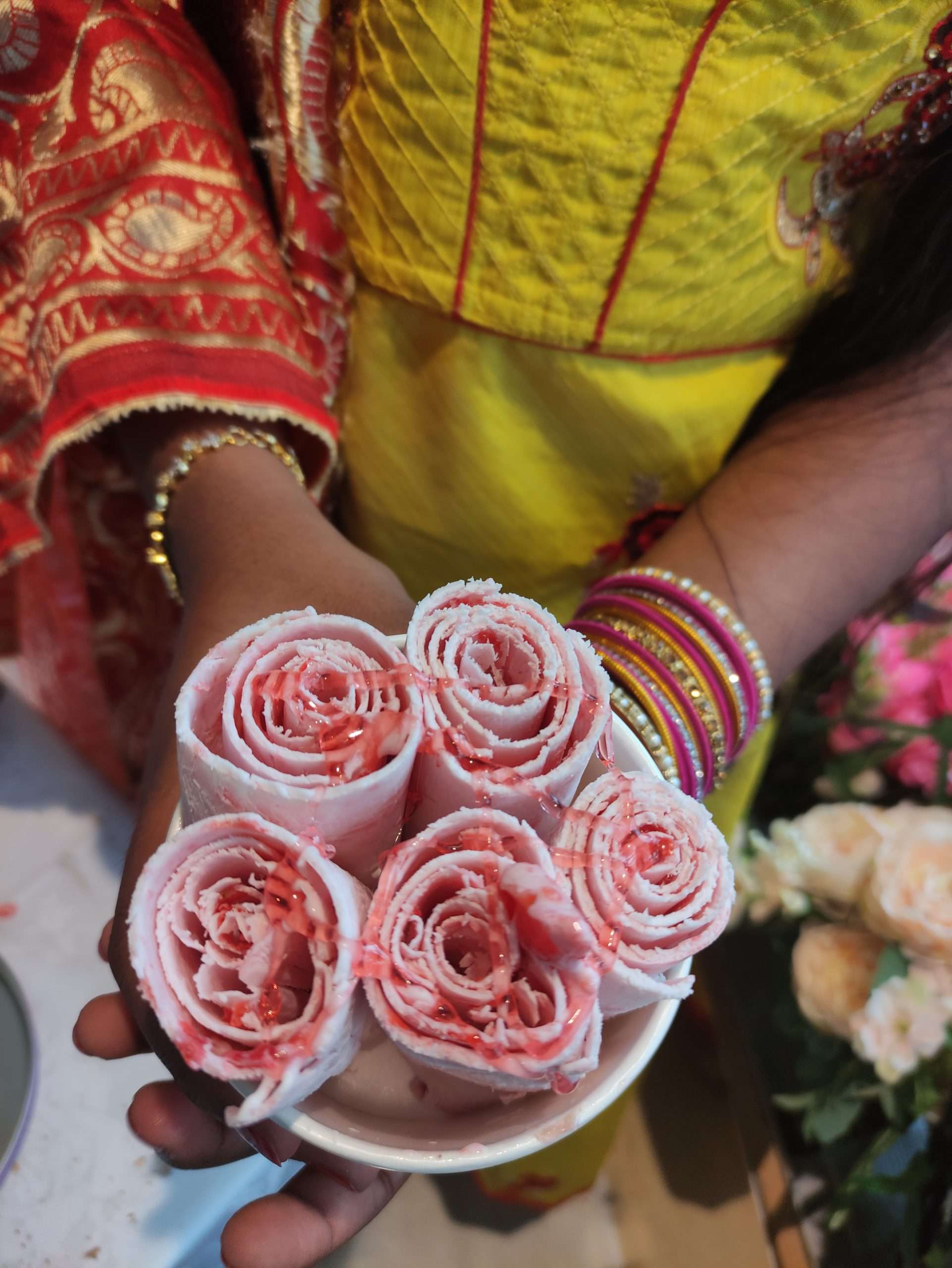 Fresh Cotswold Rolled Ice Cream.
We only roll with the best and the freshest!
Roll Me Up rolled ice cream menu is developed and tested with only the very best ingredients, and use local suppliers to create the most amazingly delicious Rolled Ice cream in the UK. 
Our Fresh ice cream is made locally, as cows roam, using an award winning recipe. 
We take great care and creativity to produce rolled ice cream that is exciting, fun, really tasty and best of all fresh.
Rolled ice cream event catering is perfect for weddings, parties, trade shows, corporate event catering and more. Take a look at our sample rolled ice cream menu below.
Bespoke flavours-
handcrafted with love.

We love developing new flavours and creations. We change what we offer seasonally also with our  unique alcohol ice cream roll flavours all year round.
 Indulgent and tempting flavours
Some of our popular favourites include.the infamous Nut Nut Nutoreous, Fresh Strawberries with meringue and Ferrero Rocher with Kinder Bueno and Lemon drizzle cake with ginger.
Our Thai Ice rolls are handcrafted freshly in front of you with love.
 Because that's how we roll!!!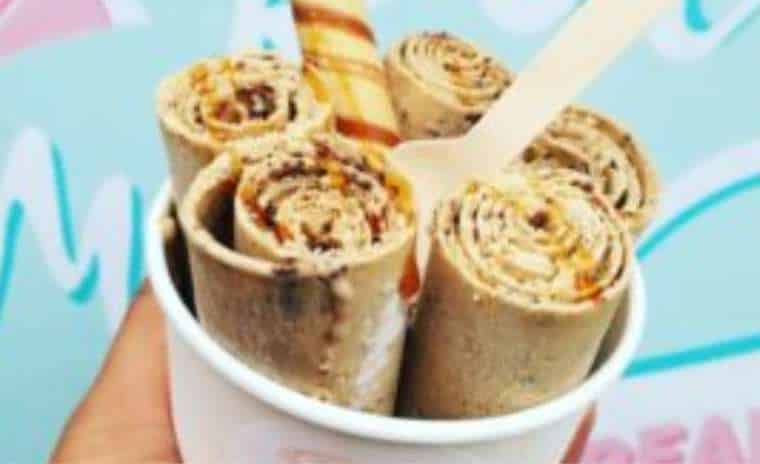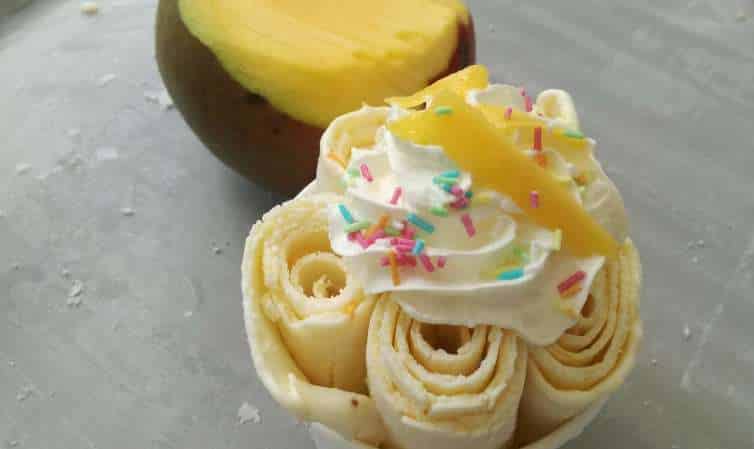 We'll create any ice
cream flavour, especially for
you!!
Roll Me Up can create any bespoke flavour to your wedding or corporate event. If you have a different flavour than from the rolled ice cream menu below, we'd love to hear from you.
We have worked with brownie companies, gin distillers and more.
If you're a food producer and you'd like to collaborate, please get in touch
Nut-Nut Nutoreous
Nutella & Oreo
The Golden Child
Ferrero Rocher with Kinder Chocolate.
Watch me! Eat Me!
Biscoff and Salted Caramel
Oh Rio
Oreos and Strawberry
Billionaire's Shortbread
Ferrero Rocher, Salted Caramel, All butter Shortbread
Rolled Up Mess

Fresh Srawberries & Meringue
Up all Nut

Coffee and Walnut cake, Cold Espresso
Cocacabana Bay

Vegan coconut and banana.
Tutti Frutti
Banana, Blueberries, Strawberries
Anytime, Anywhere
Mint Aero Bailey's
The Love Supreme
Bailey's, Fresh Strawberries & Meringue
Mango Mojito
Coconut, Bacardi, Mango & Mint
Looking to have the most amazingly delicious ice cream rolls
at your party? Fill in our enquiry form, and a member of the
team will get back to you as soon as possible