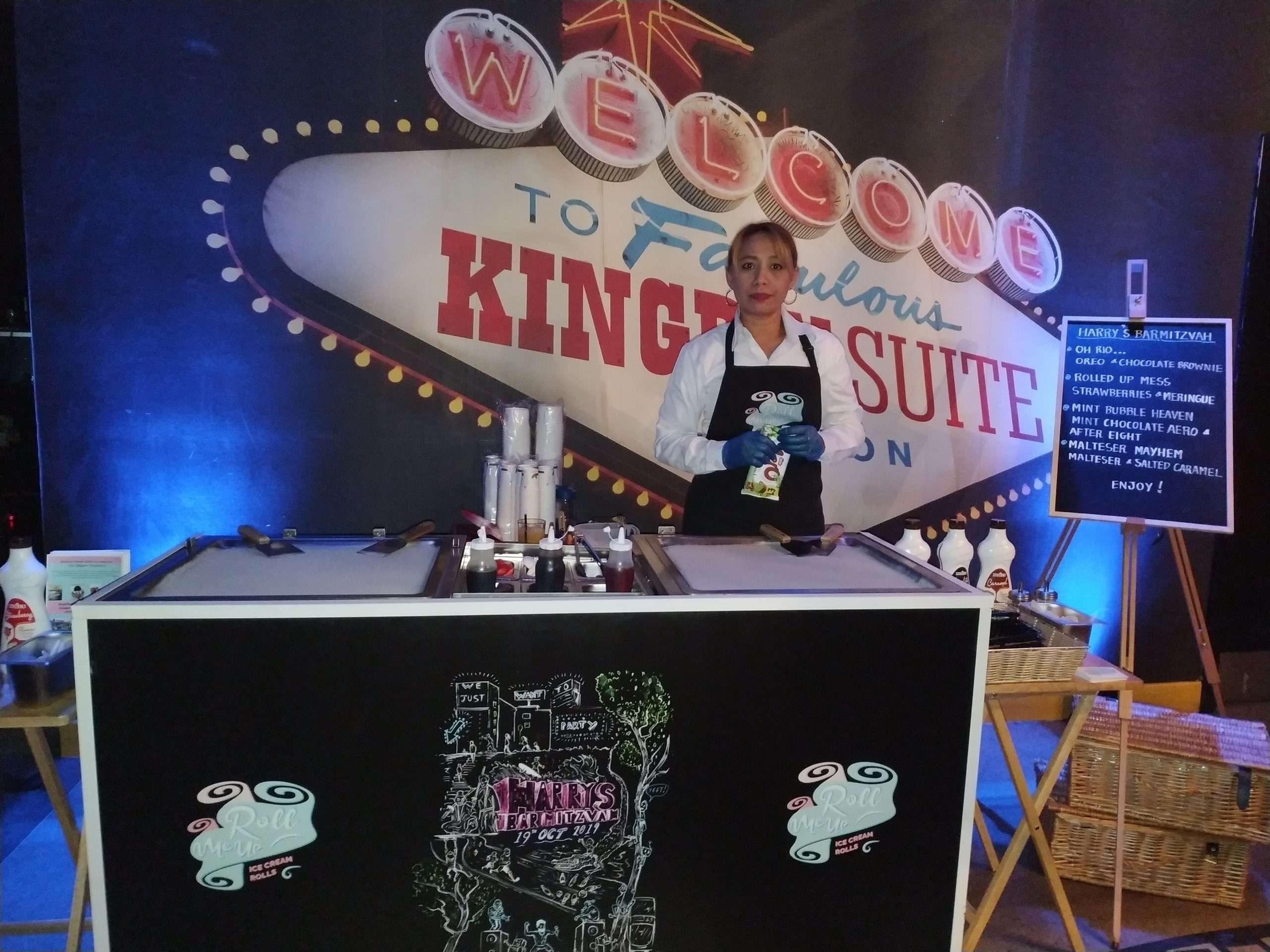 Ice cream rolls are an incredible addition to any simcha
Looking for a delicious dessert idea for your Bar/ Bat Mitzvah celebration?
Guaranteed to add fun and deliciousness, Roll Me Up certainly roll up to the occasion. Our carts start from just under 1m and need 1 power socket
Branding and personalised ice cream carts with your logo are available too.
Even the kids can get a go too.
We make the most incredibly delicious creamy ice rolls in the UK. This is something we are distinctly proud of. They taste as good as they look.
Our aim is to amaze your guests with the most mesmersing and satisfying ice cream experience they will ever witness. Not just by the visual fascination we offer, but for them to taste incredibly tasty too.
Clients venues who love our ice cream!
We have worked at some of the best venues in the UK for your simcha.
These include The Kingpin, The Village, Watford, The Irish Centre, Dyrham Park and many more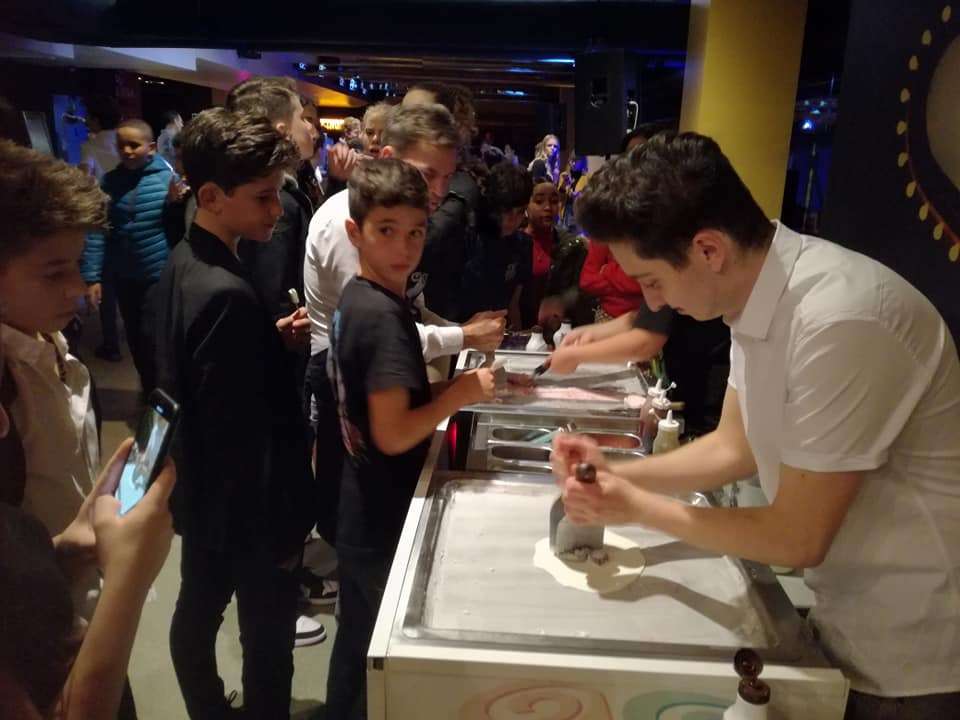 Why you should Book Roll Me Up
Bespoke Menu
Personalised Cups and carts
Delicious entertainemnt
Interactive fun
Create your own flavours
The kids can make their own
Guaranteed WOW
Efficient and fun staff
Find out how we can offer a truly delicious experential ice dream experience below
Don't just take our word for it,but the numorous reviews we get.
We have been told we were "The Star of The Show" on many ocaasions.
We offer an ice cream roll experience like no other.
Using the very best Fresh Ingredients.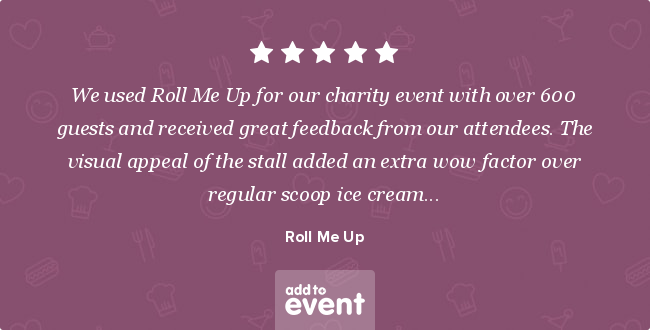 Fill in our enquiry form, and a member of the
team will get back to you as soon as possible