Luxury ice cream roll cart
hire for weddings.
Your wedding day is the canvas upon which you paint the first day of your shared future, a day replete with moments that embrace tradition and exude elegance. Amidst the blossoms and the vows, the glances and the dances, Roll Me Up brings you an offering that combines luxury with a touch of whimsical delight: our luxury ice cream roll cart hire, exclusively for weddings.
A Unique Addition to Your Special Day
Roll Me Up extends warm congratulations on your forthcoming union and presents a sweet spectacle that goes beyond the ordinary. The indulgence of having a luxury ice cream roll cart at your wedding adds an element of enchantment and interactive fun. It's a choice that resonates with the uniqueness of your bond and the celebration thereof.
Tailored to Your Wedding Themes
We understand that every wedding is an intimate portrayal of the couple's tastes and stories. Hence, our ice cream roll cart hire packages are designed to be as unique as your love story. Our professional handcrafters are not just adept at making ice cream; they are connoisseurs of enhancing experiences. On your special day, we guarantee to not just serve ice cream, but to serve a slice of joy, tailored to the themes and colours of your wedding.
Flexible Service to Suit Your Schedule
Our flexibility is part of our luxury service. Whether you desire the ice cream rolls to welcome your guests, to add magic to the photo session, or to provide a delectable interlude in the afternoon or evening, we will be there. Our service is timed to perfection, aligning with your schedule, ensuring that each moment flows as seamlessly as the next.
A Nationwide Symphony of Flavours
Our experience spans a rich tapestry of venues across the country. We've brought our luxury carts to stately homes in the Cotswolds, to rustic barns in Yorkshire, to modern cityscapes in London, and beyond. Each wedding has been a testament to the versatility and appeal of our offering. We invite you to view the variety of wedding venues we've had the pleasure to serve.
Hassle-Free Booking for Your Ease
Securing our luxury ice cream roll cart for your wedding is as effortless as the dessert itself. Simply provide us with the details of your day, and we will curate a bespoke quote that complements your vision. On the appointed day, we will arrive at your venue, ready to serve and delight your esteemed guests with what we confidently consider the finest ice cream rolls in the UK.
Explore Our Range of Carts
We invite you to peruse our selection of rolled ice cream carts. Each one is a paragon of elegance, ready to integrate into the aesthetic of your wedding. Our carts are not just functional; they are a feature, a centrepiece that captures the eye and heart.
In summary, Roll Me Up offers an addition to your wedding that promises to resonate with the luxury and joy of your special day. Our ice cream rolls are not merely a dessert; they are an experience, one that will leave your guests with sweet memories long after the last dance. To embark on this journey of flavour and flair, please contact us for a personalized quote and let us add the "WOW" to your wedding day.
The WOW factor.

We know that every wedding is special, that's why we offer a very bespoke service for the best day of your life.. Your guests will be amazed at the creativity, flavours, fun and taste that we will bring to your big day.,
Various wedding packages available.
We can also offer personal branding of our ice cream cart and offer guests a selection of the finest handcrafted cream rolls they have tasted. It isn't always about the experience. The quality goes with it too.
We can create special flavours for your big day, unique to your wedding. We can be there for your wedding breakfast, the garden party or your evening do. If you want to know. how we can make your special day simply more amazing, please get in touch.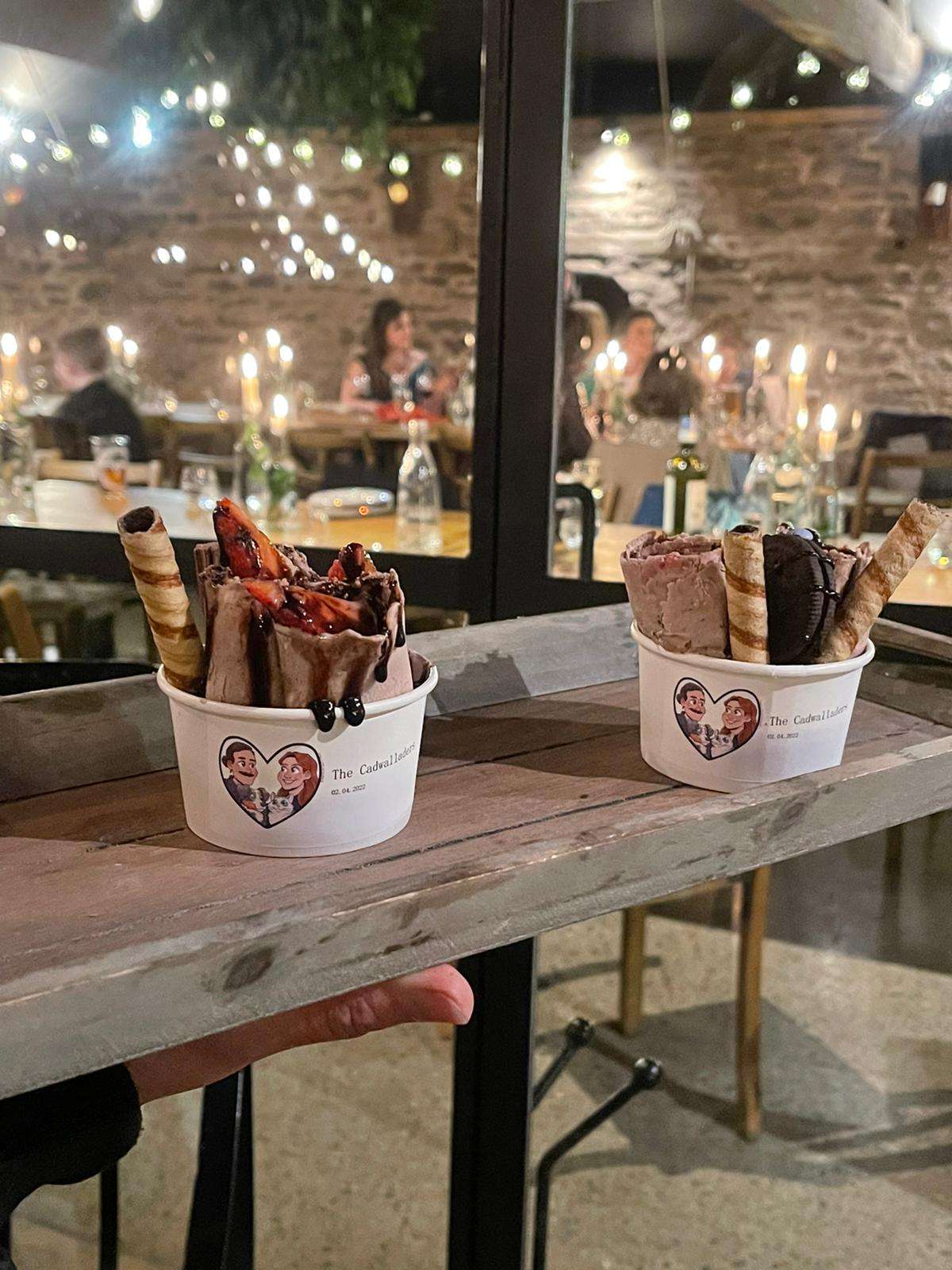 Immersive Culinary Entertainment
Your wedding day is not only a celebration of love but also an occasion to provide an exceptional experience for your guests. Roll Me Up brings an element of culinary theatre to your special day with our vegan ice cream roll cart hire. It's a creative dessert option that offers more than just a sweet treat; it's an immersive experience that captivates and entertains.
Imagine the delight as your guests watch the art of ice cream roll making unfold before their eyes. This isn't just scooping ice cream into a bowl; it's a performance where each ice cream roll is crafted to perfection. Suitable for any point in your wedding day—from the wedding breakfast to an after-dinner treat—the live creation of these desserts adds a touch of magic and interaction that is both entertaining and delicious.
Luxurious Vegan Options
Inclusivity is key in modern weddings, and Roll Me Up ensures that everyone can indulge with our vegan ice cream rolls. We use an exquisite organic coconut cream mix, providing a luscious alternative that doesn't compromise on taste or texture. These vegan-friendly delights cater to all guests, regardless of dietary preferences or restrictions, allowing everyone to enjoy the sweet revelry of your wedding day.
Rolled Ice Cream Cocktails
For those seeking to add some "oomph" to their celebration, our Vegan Rolled Ice Cream Cocktails are the perfect choice. With flavours like Mango Mojito and Piña Colada, we combine the zest of fresh fruit, the warmth of premium spirits, and the creamy indulgence of vegan ice cream. These spirited concoctions are rolled to order, offering a refreshing and unique dessert that doubles as an eye-catching spectacle.
Choosing Roll Me Up for your wedding means selecting a dessert option that stands out. Here's why:
Interactive Experience: Engage your guests with the enthralling process of making ice cream rolls.
Dietary Inclusivity: With vegan options, no guest is left behind, ensuring everyone has a memorable experience.
Innovative Flavours: From classic favourites to tropical cocktail-inspired rolls, the flavours are exciting and varied.
Customisation: We tailor our service to align with your wedding theme and schedule, ensuring seamless integration into your day.
How to Hire
To incorporate this innovative dessert experience into your wedding, simply reach out to us with your wedding details. Our team will handle the rest, from the creation of a tailored service package to the seamless execution on your wedding day.
For an unforgettable dessert that combines taste, spectacle, and inclusivity, consider Roll Me Up's vegan ice cream roll cart for your wedding. It's more than just a dessert; it's a highlight that will enchant and leave your guests with lasting impressions. Contact us to learn more and to add this extraordinary element to your wedding celebration.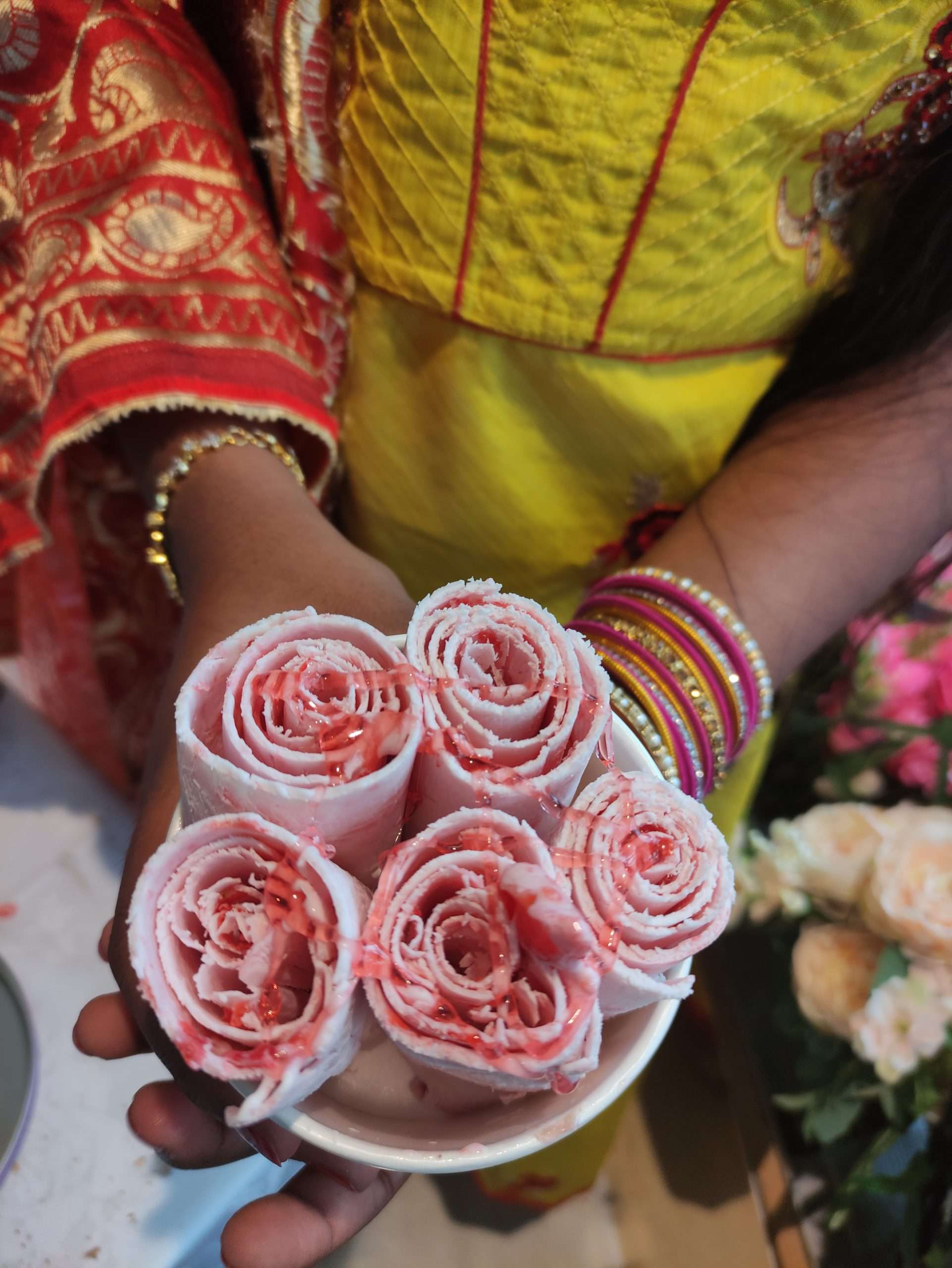 Our ice cream rolls add a theatrical performance to your big day, and have often been told by the guests and wedding couples we are "The Star Of The Show".
The unique mesmerising perfomance is not only satisfying for all those that watch, they taste incredibly delicious too.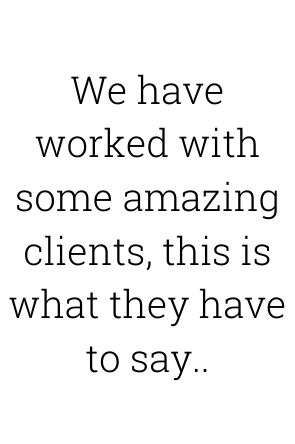 I had the pleasure of using Roll Me Up for a total of 8 events, each in different locations and on different dates. I can't express enough how incredibly helpful the vendor was throughout this journey. Not only did they consistently supply top-quality ice cream, but they also went above and beyond to accommodate our sometimes challenging requests. Their professionalism and dedication made each event a sweet success. I highly recommend their services to anyone looking for an ice cream experience for their events Cameron
Roll Me Up's ice cream was a huge success at our recent conference. The flavours they create are amazing with a good mix of options, definitely something to please everyone. The ice cream is colourful and fun to watch them Roll it Up!
What a wonderful company and a delicious product! We knew we wanted roll me up as part of our wedding day from the moment we saw them, and Jason has really been on a journey with us through Covid! They have been helpful, communicative, friendly and I think easily our lowest maintenance supplier - nothing was too much trouble. The day itself was drama free and the cart itself looked fab 🤩 all the guests lovedddd the icecream, as did we and it was a magical part of our wedding day. Huge thanks to Jason and Oi, couldn't recommend them highly enough
Truly amazing ice cream that lots have described as the best they've ever had. Super friendly and an allround great service. Would hire again in a heartbeat
Roll Me Up were a pleasure to have serving our crew! Their ice cream was absolutely delicious and they were so accommodating to our last minute requests & changes. Can't wait to have them back again.
I hired Roll Me Up for a pre-wedding party. Jason was absolutely brilliant, he was always available for a call prior to the event and always provided best suggestions. On the day Jason was on time, professional and provided a great service. Amazing ice cream!!! Would definitely recommend
We used Roll Me Up for our charity event with over 600 guests and received great feedback from our attendees. The visual appeal of the stall added an extra wow factor over regular scoop ice cream and the flavours were interesting and delicious! Thanks to the team for all their hard work and the friendly atmosphere they helped to create, both of which contributed to a very successful event!
I hired Jason and his team for my 18th birthday party. Due to some unforeseen circumstances, it was moved to London and despite all the extra effort and inconveniences, Jason was still willing to help serve at my party. On the day itself, all my friends were highly impressed by the rolled-ice cream, the presentation, the unlimited toppings as well as the fantastic taste. I would highly recommend Roll Me Up and am super grateful to Jason for coming out to my party!