I had a feeling that 2020 was going to be my year. 2019 was just the start as we gathered momentum but due to COVID 19 all our events got cancelled, I take a look back at some of the events that made 2019 great.
2019, couldn't start of better to be honest and it was wonderful.
 18th Birthday Party in London. 
Was a shame as it was originally going to be held at Monkey Island but moved to their other venue Threadneedles Hotel London.
Celebrating her 18th Birthday party with her friends and family, Pei booked us for their after-dinner dessert.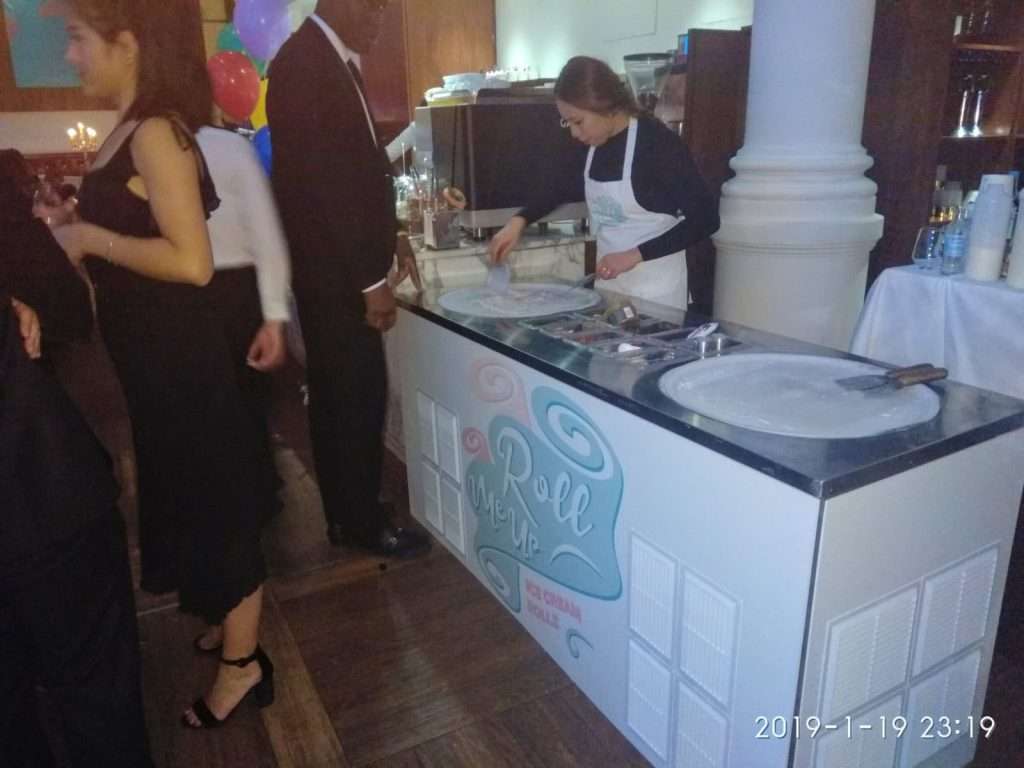 Corporate Lunch -Staff Appreciation Day- GW Pharma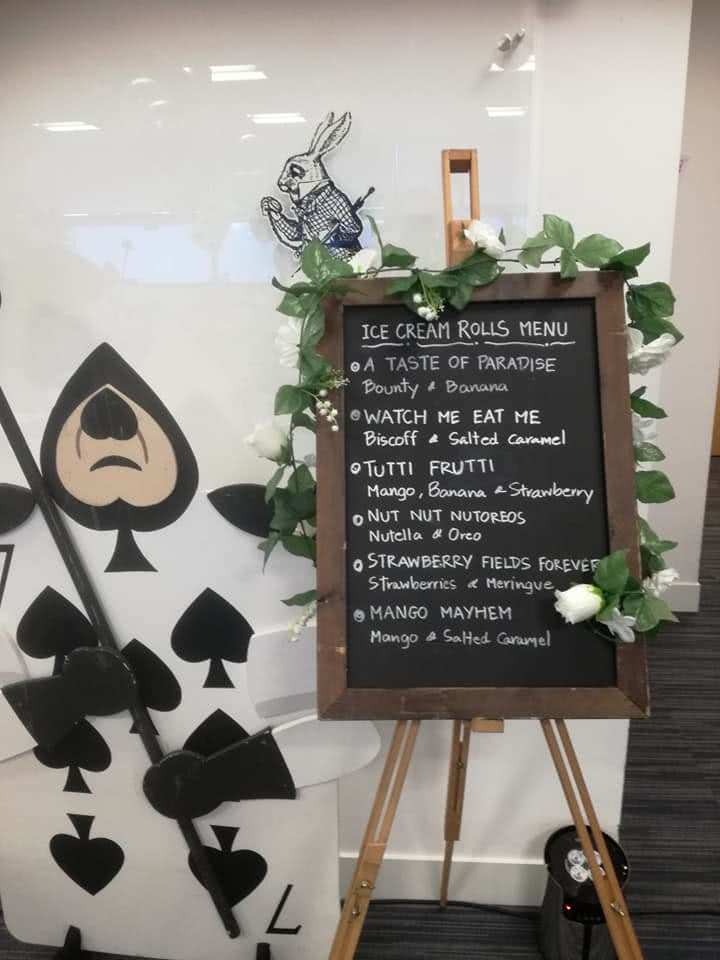 We were honoured to be nominated Suppliers for the Global Leader in Cannabinoid Pharmecuticals.
We made bespoke ice cream rolls with an Alice in Wonderland theme.
After our 1st visit we became nominated suppliers for 2 other events throughout the year with them.
The staff were treated to  a guest speaker followed by a fantastic buffet lunch and our ice cream rolls as a dessert option.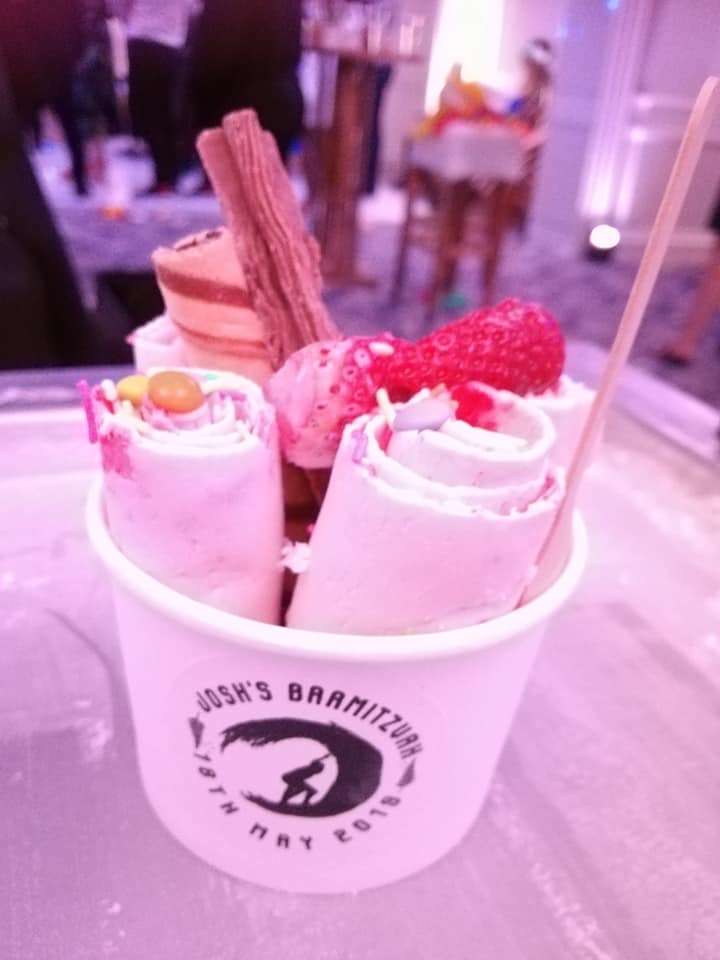 Our first ever Bar Mitzvah.
We were contacted back in December 2019 to attend a beach themed Bar Mitzvah party.
Set in the grounds of Dyrham Park Golf and Country Club
Our client an editor of a Fashion Magazine, wanted something unique and fun for the guests.
We certainly delivered.
Our cart and cups were themed to Josh's Bar Mitzvah with a surfing logo.
All ice cream rolls were flavoured and named with a Josh/Beach theme.
Two great balls in two nights.Our ice cream rolls went down at two of Cambridge's May Balls.
The guests were delighted in a non stop frenzy of our rolled ice creams.
With fantastic music, great food, these student May Balls are a must do in a student's year
Festival Style 40th Birthday Party
This was the party of the year.
Marquee tent with live bands and musician playing, with incredible performances of Sister Sledge and The Kingdom Choir.
Bell Tents for the guests staying.
Incredible street food.
Bar.
Was an incredible party with a huge celebration and a massive finale of fireworks.
A garden party for a five year old's birthday
A garden style birthday party in Hampstead Heath, North London.
In beautiful grounds in their private garden, Our client offered ice cream rolls as dessert for the guests.
With face painters, story tellers, bouncy castles and Indian Streetfood, it was a perfect celebration for this little girls 5th Birthday Party